Optimize your webinars and events using our growth-focused features!
2 months Free with Annual Billing
2 months Free with Annual Billing

number of Leads
Up to 1 million
Live Attendees
Up to 100
Up to 500
Up to 500,000
Maximum Live webinar duration
4 Hours
8 Hours
12 Hours
Number of Presenters
4 Hosts/Presenters
4 Hosts/Presenters
6 Hosts/Presenters
Number of Live Webinar Sessions
Unlimited
Unlimited
Unlimited
Number of Active Automated Webinars
10 Active Automated Webinars
10+ Active Automated Webinars
Paid Events
Add on accounts
Tech Support
White Label Emails
CName
Streaming with Vimeo/ YouTube / RTMP
Check All integrations
Check All integrations
Check All integrations

Live & Automated

Auto Record Live Session
Registrants Post Session Redirect
Attendee Post Session Redirect
CTA Handouts/Downloads
Custom live offer pop-ups
Insightful Polls & Surveys
Optional SMS Integrations
Power up integrations

Live Session

Instant Live Webinar Reconnect Button
Instant Live Session (always live)
Blurred Background
Share Videos
Share Presentation Slides
Live Chat
Chat with private messaging
Discussion (Green) Room
Make an attendee a presenter
Easycast - Live YouTube & FB
Run Real Time Hi Definition Events with Crisp Video and Sound
Unlimited Streaming with Vimeo / YouTube / RMTP

Scheduling

Flexible Date & Time Format

Page Building and Customization

Customizable Page Builder (Drag and Drop)
Change and Use In Any Language
Pre-Created High Converting Webinar Templates
Webinar Registration Widget To Place Anywhere
Instant Calendar Invite and Integration For More Conversions
White Label Emails
CName
White Label URLs and Pages

Analytics and Data

Data Export
Assets Library

Security

GDPR Compliance Activation and Customization
Presenter Control Panel

Email and Notifications

Built In Email Notification Campaigns
Registration Notifications

Support and Training

Dedicated Support Managers
Elite Webinar Mastery Class
Live Office Hours
List of Features Included in All Packages

Live Chat
Basic Scheduling
Landing pages & forms
Email notifications
Hi Definition, No-Latency Streaming
Presentation Uploader (PPT & PDF) for Live Webinars Using Our Live Engine
Live Real Time Chat [Both Public or Private]
Webinar Reminder Emails For Both Before and After Webinar
Automated/Evergreen Webinar Funnel Pages
Advanced Evergreen Schedule Stacking From the Registration Page [Replay + Future Sessions]
Detailed Webinar Analytics and Data Export Tool
One Click Event Link Sign Up Technology
Webinar Registration Widget To Place Anywhere
Social Share Incentive On Thank You Page

Email Segmentation
Page Builder
EasyCast
Hybrid webinars
Browser Based Viewing (no plugins to install)
Change and Use In Any Language
Webcam and Desktop Sharing
Real Time Offers, Customizable Buttons With Scarcity Timers
We Host Everything-Registration, Event, Thank-You,Replay Pages
Turn Your Live Events Into Evergreen Webinar Funnels
Evergreen and Specific Date Expiring Replay Pages. (The key to increased profits)
Autoresponder & CRM API Integration [Nothing held back]
Easy Event Cloning
Build in Scarcity and Delayed Timed Offers

All Integrations

Compare Our Plans

| | Basic Buy now Buy now | Standard Buy Now Buy Now | Pro Buy Now Buy Now | Enterprise Book a Call |
| --- | --- | --- | --- | --- |
| Video Features | | | | |
| Auto recording and archiving | | | | |
| Insert videos in live webinars | | | | |
| Marketing tools | | | | |
| Social sharing | | | | |
| Add to Calendar | | | | |
| Send unlimited emails | | | | |
| Stats & analytics | | | | |
| Webinar features | | | | |
| Upload presentation slides | | | | |
| Share screen | | | | |
| Chat with private messaging | | | | |
| Polls | | | | |
| Offers | | | | |
| Handouts | | | | |
| Training and support | | | | |
| Live chat & email support | | | | |
| Elite Webinar Mastery Class | | | | |
| Helpful support tutorials | | | | |
| Live Office Hours | | | | |
| Dedicated Support Managers | | | | |
| Power up Features | | | | |
| Adv Email Segmentation | | | | |
| Adv Scheduling | | | | |
| Adv Automated webinars | | | | |
Masterful Webinar Funnel Training Led by Casey Zeman

Unlock webinar success with our expert coaching team led by Casey Zeman. Master the art of creating high-impact webinars that boost your sales and marketing.

Talk to Sales

Complete Webinar Construction Services

From concept to execution, we provide end-to-end solutions to build, launch, and optimize your webinar campaigns for maximum impact and results.

Talk to Sales

Strategic Webinar Marketing Solutions

Elevate online presence with our Strategic Webinar Marketing Solutions. Unleash your brand's potential through data-driven strategies.

Talk to Sales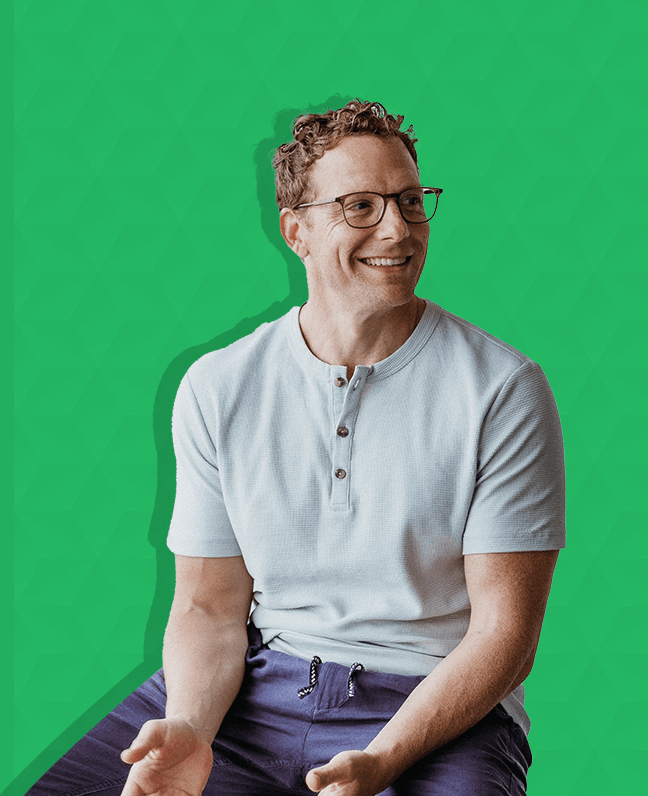 Casey Zeman

The Founder of EasyWebinar
We Designed Easywebinar To
1

Get High Quality Customers

With our powerful platform, we leverage cutting edge technology, expert training and done for you webinar services to make success easy.

2

Keep Your Customers

To reduce costs and generate revenue, all you need is one webinar that does the work for you.

3

Save Your Time And Money

To reduce costs and generate revenue, all you need is one webinar that does the work for you.

4

Onboard & Train Corporate Teams

We help you conduct output driven training through automation and insightful analytics.
Contact Us
Your popular questions are answered here
EasyWebinar is a full Webinar suite that can do both live HD Quality, No-Latency Streaming and Screen Sharing with up to 4 people! Plus we have the most robust automated webinar funnel building tool on the planet. No other software combines both High Quality Live Webinar capabilities and Automation solutions in one. We do.

02

What kind of events can I do with EasyWebinar?

You can do Live Webinars, Automated Webinars, Summits, Hybrid Events, Encore Events, Create Simple Replay Pages and more. EasyWebinar creates the registration page, thank you page, the email follow-up, social share feature, event page, the event replay & more.

03

Is your live stream platform reliable to use?

Yes. 100%. We have our new HD quality, no latency live streaming platform that includes HD quality for your live camera, screen sharing and presentation uploaded through EasyWebinar. You can have up to 4 presenters in the room streaming out to almost unlimited webinar attendees! Plus we have our YouTube Live integration to stream larger events of more than 2000 attendees!

04

To Run an Automated Webinar, what kind of video hosting do I need?

Actually, you don't need any video hosting! Both our Live Engine and YouTube Live integrations give you the ability to repurpose those live events into automated webinars or, simply add in a YouTube, Vimeo, or Amazon S3 video as your automated webinar and watch it work seamlessly!

05

How does your notification system work?

You have the option to send out emails once someone registers, before the event and after the event. You can customize them as you like. The best part is if you're running an automated webinar in multiple time zones, our built in notification system will keep track of everything. We host your built in emails directly.

06

How does EasyWebinar work with my autoresponder?

When you add someone to a webinar, they can be seamlessly added to your email list too! We have some pretty robust tagging/trigger API's that we have built with some of your favorite tools which allow you to send segmented emails out from your own system as well!

07

Do you work with ConvertKit, Infusionsoft, Drip, ActiveCampaign, MailChimp, Aweber, Ontraport, Get Response or any other Autoresponder/Email System?

100%. In fact, we have the most robust tagging and trigger elements to our software than any other webinar platform available. Many of these platforms above have an 'if this then that' triggering/tagging capability to where you can have different segmented email sequences going out to webinar registrants based on their actions, whether they registered but didn't show to seeing an offer button but not clicking it, or if they wanted say 40% or more of the webinar. We have created action tags for all of the various things a person will do at a webinar. Whether it is live or automated.

08

Does EasyWebinar work on a smart phone or tablet?

Yes, your attendees can view your events on a smart phone or tablet. Our templates are mobile responsive and our live events streamed using our new EasyWebinar LIVE ENGINE has it's own ios and android app so your viewers can watch on mobile in a way that was built for mobile!

09

Do I need to install any software on my computer?

No, there's no need to install software on your computer. You can start building a webinar in 10 seconds after signing up to EasyWebinar. You would create your app name and then all of your webinars will be built from there.

10

Do I need any technical skills to use your tool?

No, there's no need to be a tech wizard to use our tool. You can easily create your first live webinar within 60 seconds of purchasing EasyWebinar. Or learn from our robust video support area or from our quick responding support staff waiting to help!

11

Can you work with my favorite page builder tool like Clickfunnels, Leadpages, Optimize Press, Instapages?

Yes, 100%. Each webinar comes with the ability to create a customizable registration box can be added to any page builder tool anywhere. Simple grab the iframe code we give you and easily add it in! We have training videos to easily show you how!

12

Do I need any other software to run an EasyWebinar?

No. EasyWebinar is complete right out of the box. We have a built in email system, hosted webinar pages, and responsive templates that have earned many of our EasyWebinar customers thousands a day while using.

13

How do you compare to other platforms?

Great question. We have a full list of the competition we are most similar to and why we are leading the way hands down! You can learn more by going to https://easywebinar.com/compare/ !

14

Will you help me to migrate my webinars from a different system?

Yes! EasyWebinar is super easy to move over from your old platform and can be done by you in a super easy way. However....we understand that your time is precious! So once you become a customer of EasyWebinar, you can request a migration and funnel transfer for a one time investment. Or if you have the enterprise plan, we will do that work for you as a built in perk!