Reach Your Audience Everywhere
Stream your EasyWebinar broadcast into Facebook and YouTube Live at the same time using EasyCast. Smooth communication for a genuine connection
Share your message in pixel perfect, high definition quality. No more frustrating delays or buffering! EasyWebinar's Live Engine allows you to connect with your audience without interruption.
Multiple Co-Hosts & Moderators
Create real conversations and a strong community!
Choose up to four simultaneous presenters in a live webinar to present to your audience. Perfect for interviews, group calls, meetings and more.
As always, you can choose to stream it live or keep your event private.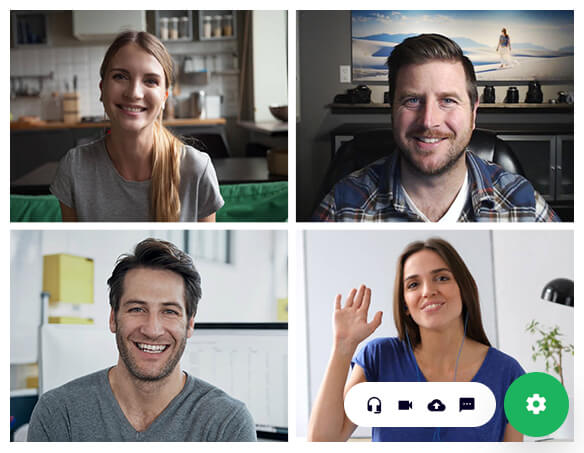 Run HD ScreenSharing
No more blurry screen presentations!
Share everything in perfect HD including presentations, documents, browser windows and more. Each presenter can share while their thumbnails are pushed to the bottom for a full screen experience.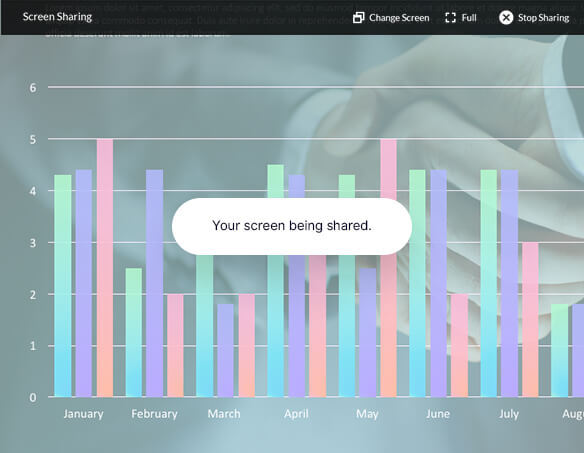 Presentation Media
Everything you need in one place
Upload and share your presentation slides while continuing to maintain the chat and camera functions EasyWebinar provides. This allows you to stay in the webinar environment without loading other programs to get your message across.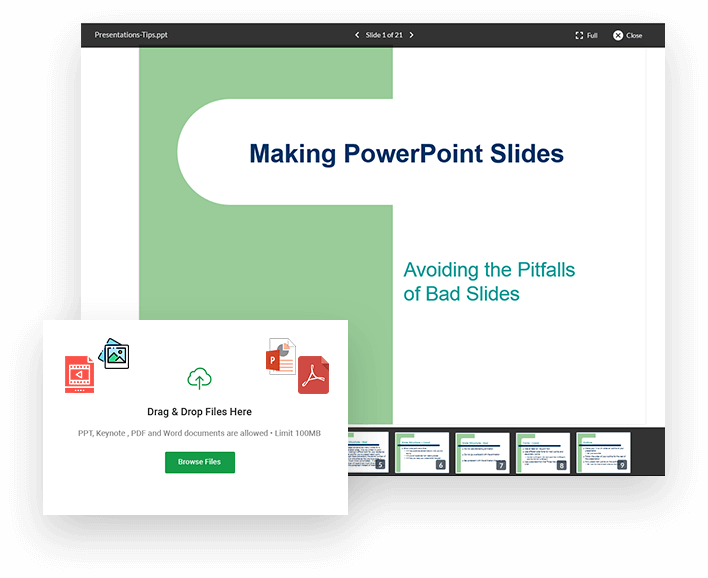 Your attendees will love the ease of chatting live
Super easy live chat makes engaging with your community a breeze. Send links and any communication you'd like in real time (including Emoji's which are fully supported).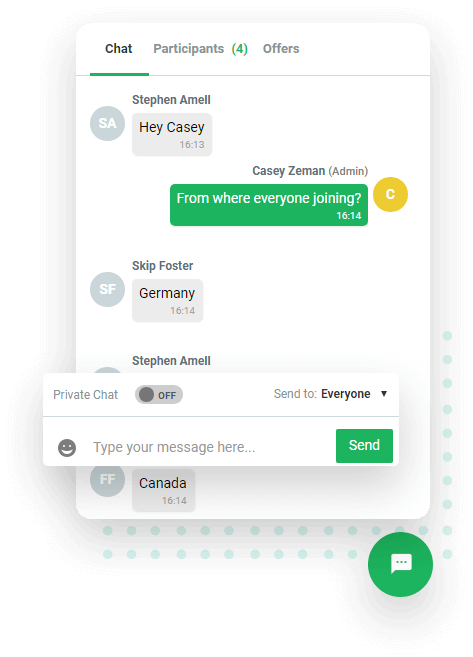 Other Features of Live Webinars
Join 11 K+ marketing their business with EasyWebinar.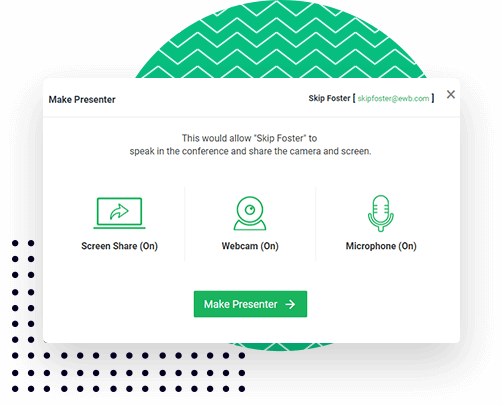 Make Any Event Attendee A Presenter
Turn any attendee in the room into a presenter to where they are instantly sent a message giving them the ability to come into the live room. Our software will find their camera and audio that they can use when coming into the room.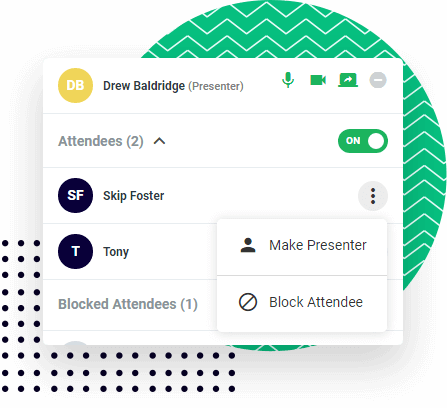 As The Master Controller, Easily Moderate Your Event
You're always in control with EasyWebinars Admin control. If you need to you can easily boot someone as a presenter, mute them if there's too much background noise or turn off their camera.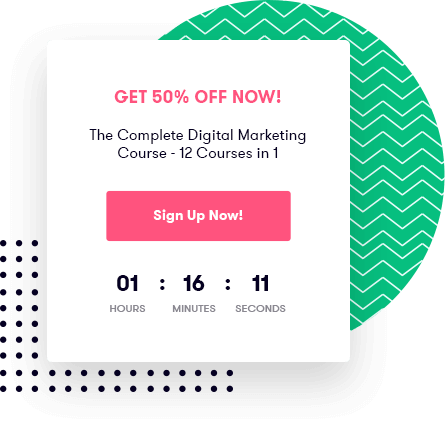 Push 'Limited Time' Offers, Resources, PDF's, And More Live
Use EasyWebinar's existing offer buttons to link out to your sales pages, offer pages, PDF links, and more. All in real time.
Use our 'Offer Button Builder (™)' to create your own buttons and Call to Action messages in your offers.
Use 'EasyWebinar Scarcity Timers' to create scarcity and deadlines for your offers.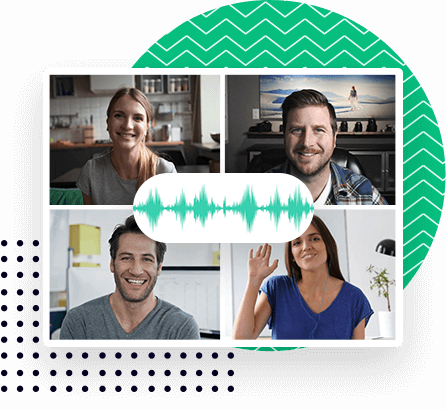 Amazing Audio with TrueVoice Technology
Your voice will be crystal clear with our award winning TrueVoice Technology.
TrueVoice technology allows for noise reduction plus high bandwidth streaming with no delay, even with 2 people speaking at the same time.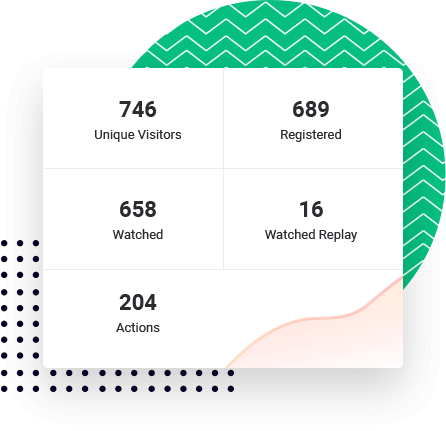 Track Your Attendees Throughout the Entire Event Experience.
Data is king. Knowing what and when your audience is doing something can let you know why they are doing it.
Our detailed analytics track every action that happens in the webinar. From those who register but don't attend, to those who leave early or see an offer, PDF or question or take action on clicking an action button.
We can track all the data points and tell you those who were the most engaged in your broadcasts and why.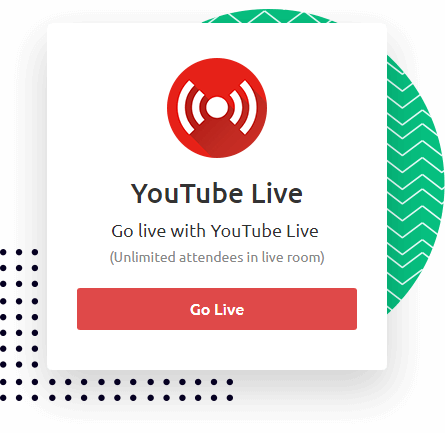 Easily Scale with YouTube Live for Unlimited attendees
You can easily create multi-camera professional quality events using EasyWebar and the power of YouTube Live. Live stream your next conference, live meeting, yoga class or more with EasyWebinar as your online portal.
Additional Features
Embed your registration form across all your platforms to make it easy for your audience to find you and sign up!

Utilize EasyWebinar's social sharing feature to spread the word and bring in additional viral traffic

Create a sense of urgency by setting expiring replay pages for both date based and evergreen webinars

Enjoy customizable, responsive webinar pages standard with every subscription.

Showcase automated webinars on your custom website

Sign new users up quick and easy with One Click Registration

Offer the option for instant replays directly on your registration page

Easily customize and export CSV Webinar reports

Utilize SMS and Skype integrations for better followup and to drive more attendees

Add third party tracking pixels, such as Google Analytics and Facebook Pixels for more in-depth analysis

Duplicate your highest converting event funnels over and over again to save yourself time as you develop new sales pipelines.

Send automatic reminder and recap emails to your attendees before and after the webinar with the built in notification feature
star star star star star
" I'll give you & EasyWebinar super special mention. Because the OTHER funnes is that I'm killing it with my webinars...we've sold TWENTY FRICKING FIVE Teacher Training programs this month ($1500 a pop!). Can't thank you enough, Casey!"