trending_flat
How to compress your webinar video for faster uploading
If you want to know the secret for uploading video files faster for the web…along with having those video optimized for the web, then you should DEFINITELY watch this video.
In this video we discuss about the awesome video converting tool, Handbrake and how to use it. We also take a quick look at Amazon S3 and the 4 things you need to know about it.
Related EWP Feature Based On Training Above:
You can upload your video straight into our platform and using Handbrake can significantly decrease the upload time on that big webinar video!
1. Does technical video stuff freak you out?
Please leave your answers and comments and questions below!
Get EWP today to receive a holiday bonus of over 300 Dynamic Webinar Images to use in your own presentations! Valued at 6,000 dollars. (Only when you purchase the unlimited commercial license!)
—————————————————————-
We are 100% committed to our customers and I guess it shows.
Below is an unsolicited testimonial from one of our clients after they sent in a ticket request regarding an issue yesterday.
Our guys were pretty quick on getting the issue resolved which I assume is what prompted the super kind words!
Thanks Kerry so much we are definitely going to stay super committed to you as one of our valued customers!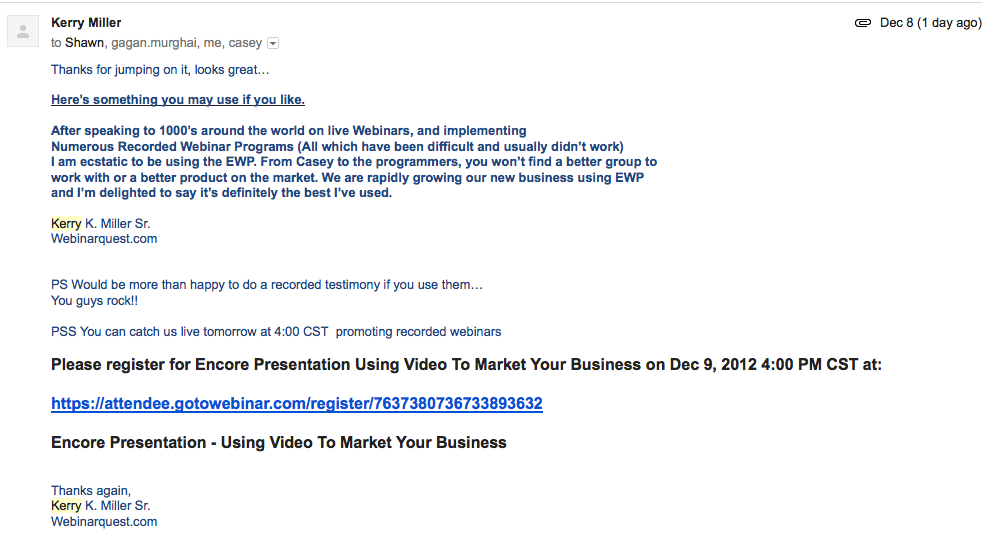 Please leave a comment below about your skill level when it comes to Video Tech Stuff! Cheers, C