trending_flat
2013 Year End Event For Easy Webinar
Thank you to all who came to the event that we had for the end of 2013!

At this event we talked Google Hangouts, Easy Webinar and had some great guests quickly coming into the room with me! Learn how to build a business and brand with Easy Webinar. The newest strategies for dominating 2014!
Something Super Cool!: At Minute 1:55:00 We Get Cyber on You! MOBILE CYBER! I step outside while still doing my presentation!
Thanks for the great interaction on the event page! We had a lot of great questions coming through today! Almost 300 questions.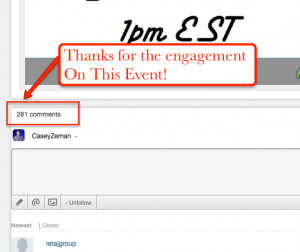 Remember: In January, we are going to be changing our pricing model to recurring.
But before we do, you can get the upgrade to version 3.0 for only the one time fee with future upgrades with no cost.

Come on through today to pick up your license!
4 Steps to a 6 Figure Sales
Webinar Mini Course